If want to see me preforming some covers here's a link to my singstar account.
Erm
I suck, I don't come here that often anymore. If you'd like to contact me visit http://contact.the-erm.com/ for the latest info.
Erm
I decided to post one of my songs on youtube. I see so many people do this with their music, and I figure the exposure wouldn't hurt. It's creative commons so feel free to share it with your friends, and put it on any p2p networks.
Podcast: Play in new window | Download
I went to liquid audio today, and found this neat feature. You can now embed a playlist on your own site.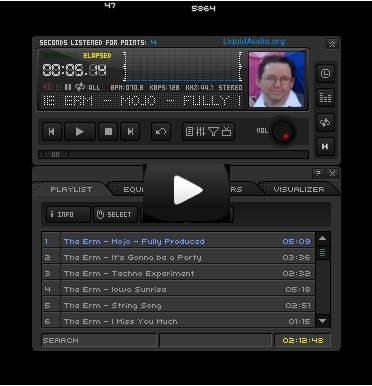 September 9th, 2009 · 3 Comments
It's tough to walk away from stereo fame if you get hooked.
[Read more →]
g night

Something we're sorta working on.